About us
Bourgogne Authentique (Authentic Burgundy) was founded in 2006, as an association of national guide-lecturers, dedicated to presenting the character and features of this magnificent region in a personal, off-the-beaten-track sort of way. Both rural and elegant, Burgundy boasts an abundance of outstanding historical landmarks not to mention the excellent things to savour or sip.
We would like nothing more than to introduce you to the good life, past and present, of Burgundy.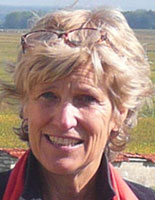 Sherry THEVENOT
American-born, Sherry has been residing in Dijon, Burgundy's capital, for over 30 years and in France for 45. Former director of a Parisian art gallery then founding chief-editor of a sports magazine, she has a whole range of passions to share, from the art of winemaking to romanesque churches or medieval architecture … Certified as a National guide in English and French since 2006, she became a proud knight of Confrérie des Chevaliers du Tastevin in 2015, founded an active winetasting circle, has become an official guide for Notre Dame in Paris where she conducts a variety of art, food and historical tours as throughout Burgundy.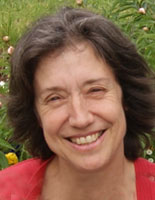 Aude BERGEREOT
French born and German speaking, Aude is actively involved in teaching and theater as director, actress and occasional playwright. She is, among other things, an accomplished singer and particularly interested in the evolution of the church from the 12th century to today…
All our tours and excursions are tailor-made. We can handle logistics or assist with reservations for lodging, dining, car rental, chauffeur service, wine purchases and shipping. For groups and individuals we will organize half or full day to week-long itineraries.